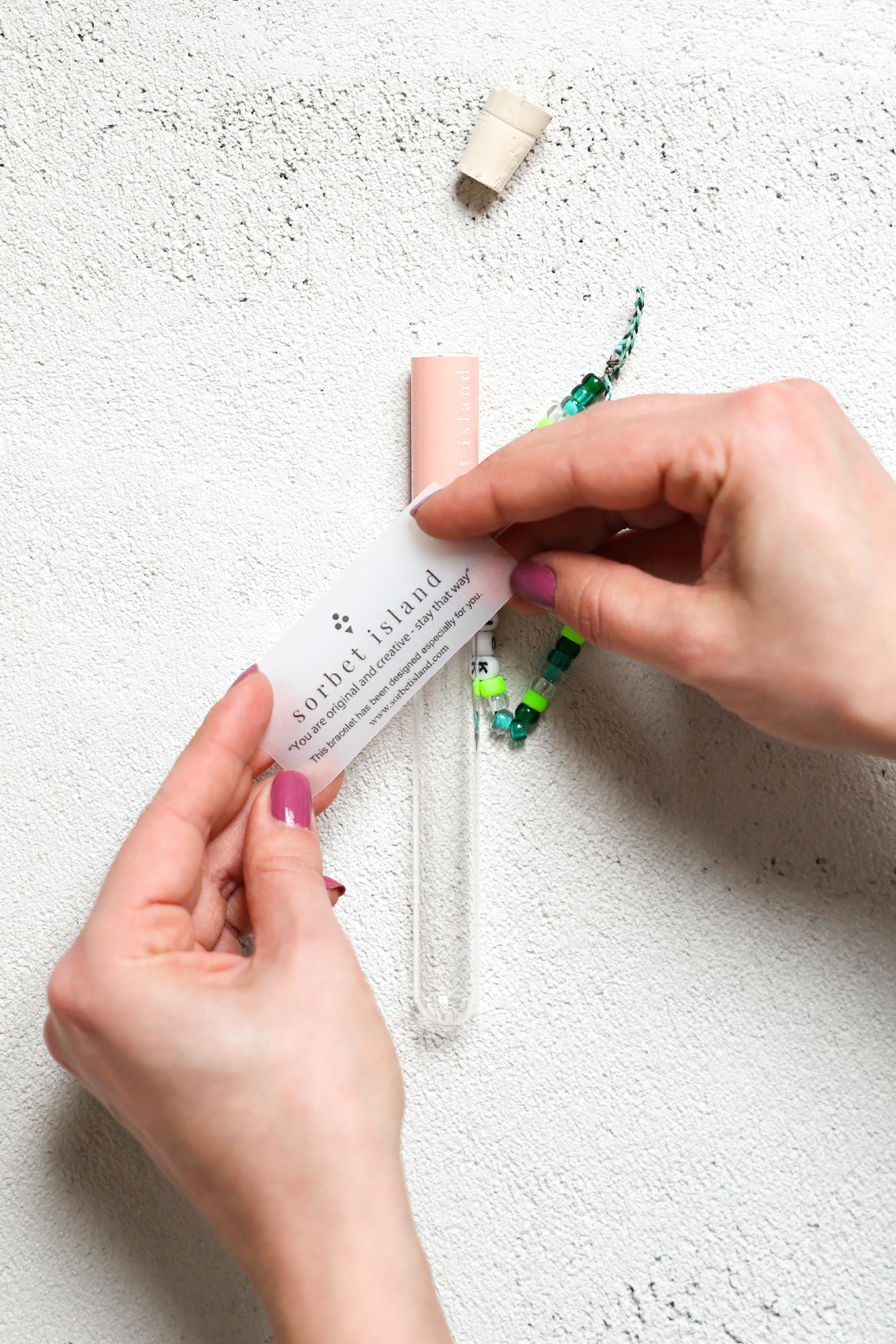 Sorbet island was founded and created by artisans in the heart of Greece, exhaling the feeling of endless summer vibes. 
Driven by optimism, positive energy, and the pure joy of living: All bracelets are handcrafted with love, which makes each piece truly unique.
Not only using outstanding high-quality materials such as silk, pearls freshly out of the Greek sea, sterling silver and satin…
To cherish, to give, to get...
But also, with each bracelet comes along a signature packaging: every single friendship bracelet comes in a glass tube, containing a positive, affirmative quote for daily motivation… making it the ideal gift for your loved ones!